… and it is a wrap for QoMEX'21! We thank all the 162 participants who were actively engaged during the four days of the event and the entire organizing committee who made it happen! Thank you and see you in 2022!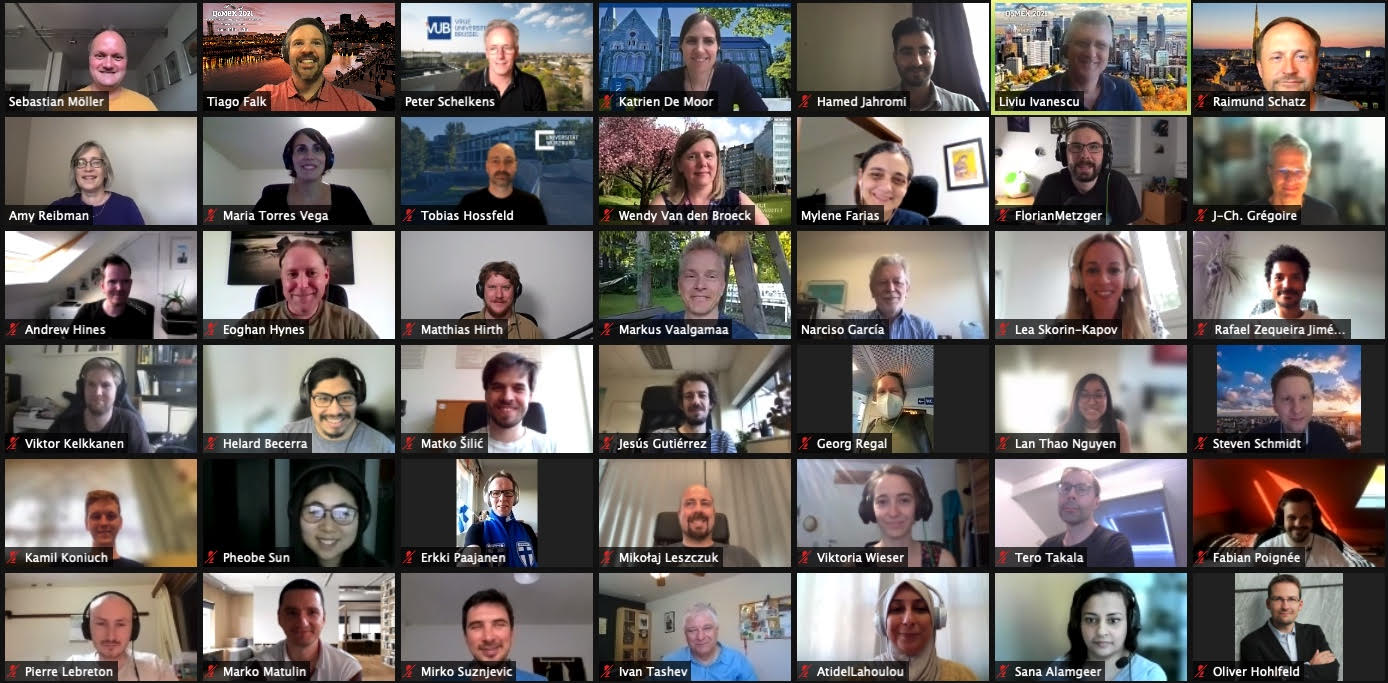 Please note a slight change in the Program for Thursday: the Closing Ceremony has been moved to right after the keynote speech (i.e., to 13:00-14:00 EDT). Participants can then proceed to network and say their goodbyes on hubbub after the ceremony.
The zoom link received when registering for the webinar will be used all day, everyday, but on panel sessions.
Please check the program on EDAS for the zoom meeting link for the panel!
All participants should now have received information by email on how to register for the virtual conference platform (zoom webinar). After registering for the virtual platform, you will receive an email with the connection link to be used throughout the four days of the conference. Please check your spam folders. If you did not receive this email, please contact the general co-chairs ASAP.